Duncan U Fletcher

High School




Class of 1970
ATTENTION Fletcher Class of 1970 Graduates. Due to the Corona Virus outbreak, the 50th Reunion has been rescheduled until September 25/26, 2020. Also, any graduates that made reservations at the hotel for the Reunion will automatically be reserved for the new Reunion dates.
ONLY 120 tickets are available for purchase to the Fletcher Class of 1970's 50th Reunion. A limited number are still available for purchase and there will be NO tickets available for purchase at the door.
Ticket orders WILL BE stopped when 120 tickets are purchased OR Sep. 5, 2020 arrives, whichever occurs first.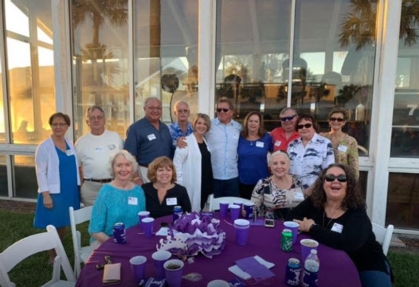 Fletcher All-Class Reunion (Picture 1 of 2)
(4-27-2019)
1970 Classmates
Standing (Left to Right)
Marcelle Englert (Gillis), Ronald Beasley, Ron Autrey, Wayne Hawkins, Betty Phillips (Ellis), Buddy Haack, Shirley Guerin (Holcombe), Byron Holcombe, Vickie Williams and Lori Goelz (Schmidt)

Seated (Left to Right)
Georgia Olsen (O'Daniel), Sandy Aslinger (Johnson), Beverly Buckley (Hamilton) and Christa Murphy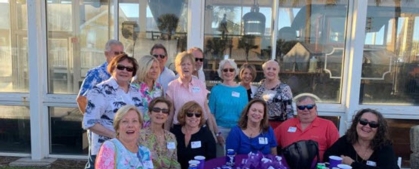 Fletcher All-Class Reunion (Picture 2 of 2)
(4-27-2019)
1970 Classmates
Standing (Left to Right)
Wayne Hawkins, Vickie Williams, Alice Kahoe (Baylis), Buddy Haack, Melissa Brown (Robbins), Billy Howell, Georgia Olsen (O'Daniel), Betty Phillips (Ellis) and Beverly Buckley (Hamilton)

Seated (Left to Right)
Martha Isaacs (Gainer), Lori Goelz (Schmit), Sandy Aslinger (Johnson), Shirley Guerin (Holcombe), Byron Holcombe and Christa Murphy